Who's YOUR Crew? Our newest collection of stamps, dies, patterned paper and sequins is all about celebrating the different personalities of your friends and families.
For each of those "crews", you need the perfect stamps and sentiments to create a custom, heartfelt card to send your love. And with the current state of our world, it's more important now than ever to reach out and make someone smile.
The For Your Crew Collection has something for everyone!
Preppy Crew Bundle
This bundle is for your friends that love hot colors, bright prints and have the best hospitality. I have a friend that used to have a lime green and bright pink formal living room…she will LOVE a card created with these preppy and fun products!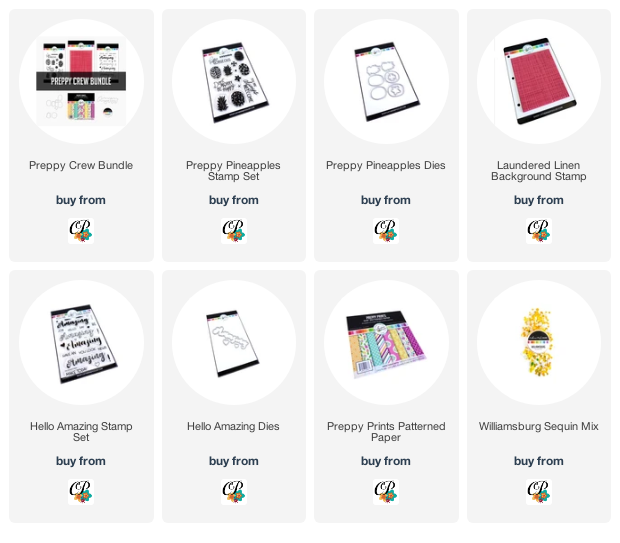 Posh Crew Bundle
Your classy and traditional crew will love cards made with the Posh Crew Bundle! They'll also love a bit of sass thrown in with the sentiments from our Ladies That Lunch Stamp Set.
My mom is going to love cards I make for her with this bundle!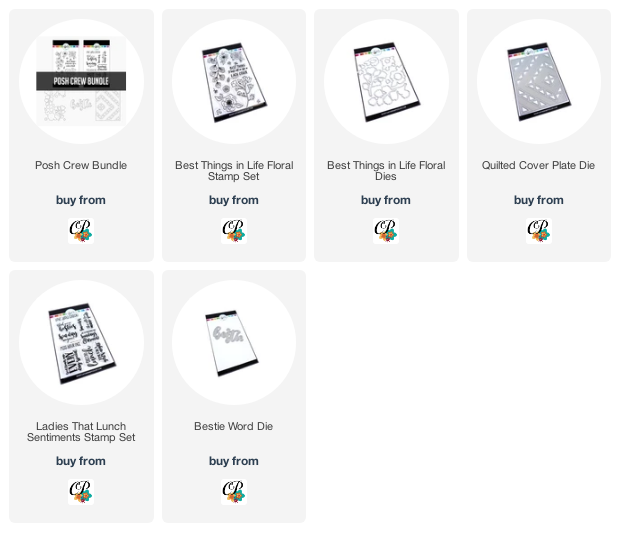 Party Crew Bundle
This bundle cracks me up! The fun woodland animals, peeking out from the Four Window Cover Plate, all ready to party! Your friends that are always ready for a good time are going to LOVE a card you made with these goodies!
This bundle is perfect for cards for my friend, Nikki. If you saw this Facebook Post, you'll know a portion of the proceeds from the sale of this bundle are being donated to her cause…Cupid's Run, which is a fundraiser for Neurofibromatosis. She runs in her undies for a cure…so I'd say she's a Party Crew, wouldn't you?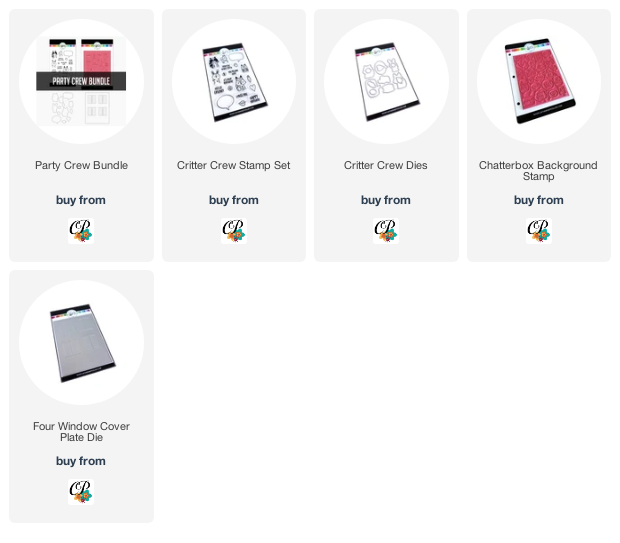 Hip Crew Bundle
Your coffee loving friends will squeal with delight when they get a card from you made with the fabulous products in the Hip Crew Bundle!
My favorite coffee lovin' friend, our very own Erika Post, is probably going to need a card using these goodies. I think the kitty mug is appropriate, don't you?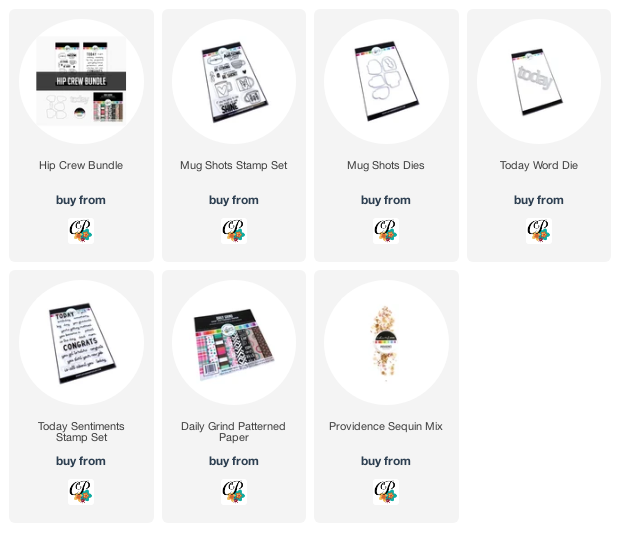 Slimline Products
Don't forget the Slimline Products! We have the fabulous Chevron Slimline and the Best Friend Slimline Paper.
And if you just can't choose, hit that "I Want it All Bundle" button and we'll pack up the whole kit and caboodle for ya!
Thanks for being part of our Crafty Crew, my friends!