Welcome, friends! It's Kelly and I'm excited to be sharing this card here on Catherine's blog today. It was one of those "Not sure where this is gonna go, but let's enjoy the ride!" type of cards. I know you can relate, right?! And sometimes, that's when some of our favorite cards are born!
So let's get down to it.
I cut a piece of white cardstock to 8 x 8 inches and scored at 4 inches and set it aside to use as my card base.
I then trimmed a piece of cardstock to 4 x 4 inches to use as my card panel. I used the Good Vibes border stamp set to stamp the background, but I dabbed off some of the ink before I stamped to give the faded and splotchy look.
I stamped my images from the Tropically Yours set and then used the matching dies to cut them out. I set them aside to assemble at the very end.
I then traced a circle (using the bottom of a gesso paint tub) on to a scrap piece of white cardstock and cut that out with my scissors. I used a small sponge dauber to apply the Aquatini ink to the edges, just to make sure the circle piece didn't blend into the background too much.
At this point I was concerned about running out of room for my sentiment, so I went ahead and took care of that right away! I then applied some fun foam on to the back and adhered the circle piece on to my card panel. I arranged my floral and leaf images and then glued them down to the panel.
So, after taking a look, I wanted to fill in some of the white space to give the card a more finished look. Don't forget to look around your craft room for things you can use as a filler "image". For me, it was a paintbrush. I used the end of two different paintbrushes and pounced it into my ink and then "stamped" it on to the circle piece.
To finish off the card, I glued the panel down to the base and then took a nap. Which is seriously the best way to finish off a card, am I right?!
Thanks so much for stopping by today!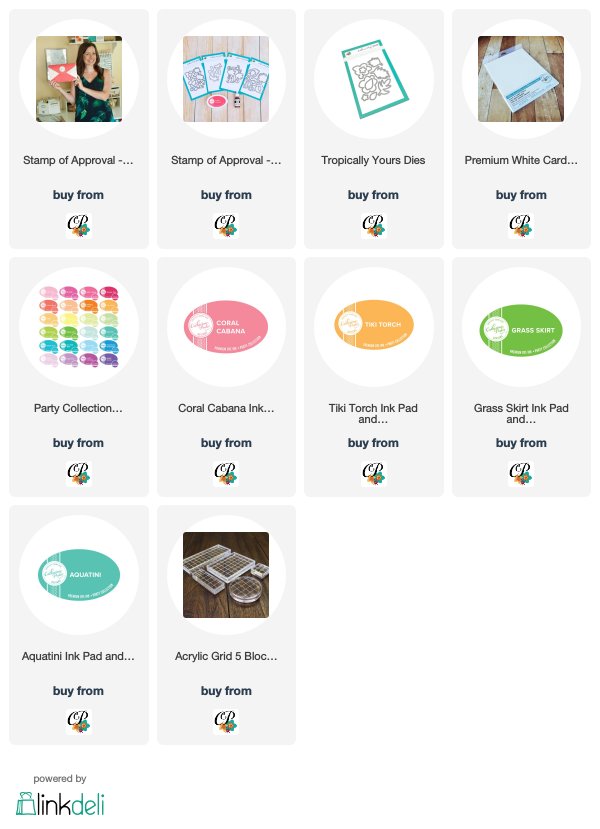 SaveSave